With over 19+ years in formal Group Fitness Instruction and having obtained Ace® Certification for Group Fitness Instructor and Personal Trainer, Loral has the experience to keep your best interests in mind when it comes to personal fitness, health and your overall well-being. With specialties in (High Intensity Interval Training (HIIT),Tabata, the TRX Suspension System, circuit training, Cardio Kick-Boxing, Fit Fusion, Barre, acquatics, Bosu balance training, and resistance training, just to name a few, Loral has proven that any method of exercise with the proper motivation can drastically improve your quality of life. Loral will develop a specific training regimen that will best suit you, with the proper motivation to skyrocket you to better health and wellness.
Since 2008, she has experience as a motivation speaker for such groups as LLL, The Moving Methodist Women Group, the UT Western Regional Parent Education Conference, Lakeway School Fitness Event, AARP, Kiwanis, and the Civitian Group. Loral was invited to lead a Dance for Your Heart Seminar for Heart Health Awareness Month at Henry County Medical Center. She was also a presenter for "Focus on Fitness"...Promoting Health Awareness" for the TN Technology Center in Paris. February 6th, 2015, she was one of the featured speakers at the Weststar Working Women's Conference at UT Martin.."Women Under Construction: Building Career, Family and Communities".
If you would like Loral to visit your organization or group, please hit the "contact me" tab.
?You can now purchase your sessions using your Visa, MC, Discover, etc. Please visit the Web Store.?
Get ready for the "healthy life" with Loral!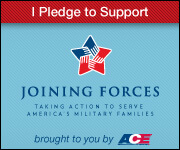 ***Special Thanks to Nellen/Jones PR. for photos